Trans-Siberian Railway


Part of the longest railway system in the world, the classic Trans-Siberian railway runs from Moscow to Vladivostok, a city near Russia's borders with China and North Korea. Begun in 1891 by Tsar Alexander III and completed by his son, Tsar Nicholas II, in 1916, the line is known as the route of the tsars. Most travelers use the train as overnight accommodation from one destination to the next. The train features first-, second- and third-class sleepers, some with private bathrooms and showers
Mount Elbrus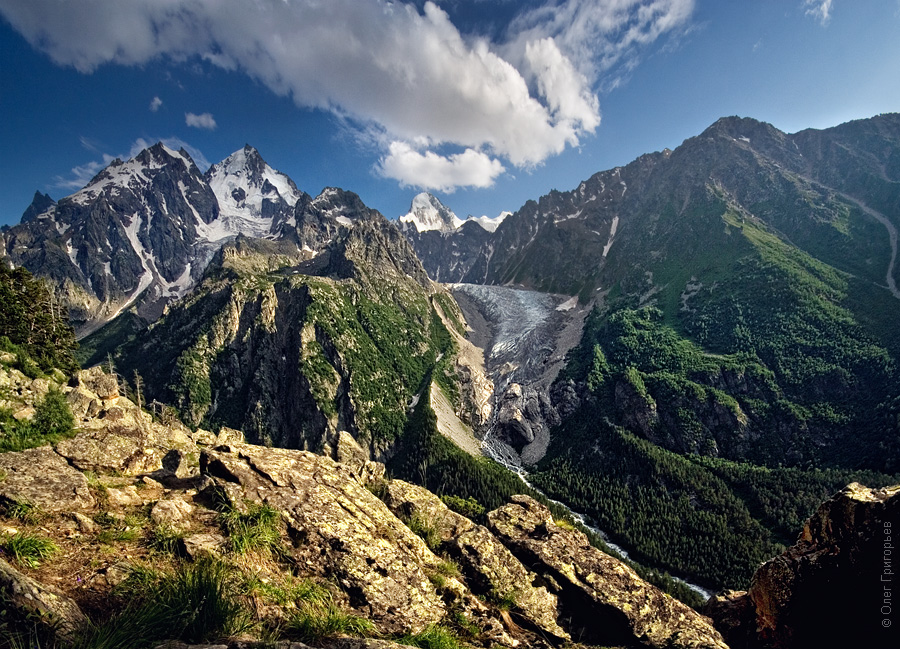 Mount Elbrus is located in the Caucasus Mountain Range in Southern Russia. At 5,642 meters (18,510 ft), Elbrus is included as one of the Seven Summits, the highest summits on each of the planet's seven continents, attracting both experienced and novice mountain climbers. While the mountain was formed from a volcano, it is considered dormant, with no recorded eruptions. A cable car system can take visitors as high as 3,800 meters (12,500 ft), facilitating ascents to the summit.
Valley of Geysers


Situated on the Kamchatka Peninsula in the Russian Far East, the Valley of Geysers is the second largest geyser field in the world. The Valley of Geysers was discovered in 1941 by local scientist Tatyana Ustinova. Since then it became a popular tourist attraction in Kamchatka and attracts a lot of interest from scientists and tourists.
Kizhi Island


Located in Karelia, a region in Northwestern Russia that borders Finland and the White Sea, Kizhi Island is best known for its incredible open-air museum. Karelians have lived in the region since the 13th century, torn between the cultures of the East and the West. The museum's collection features the 120-foot high Church of the Transfiguration of Our Savior, a structure made famous by its 22 domes. Other tourist attractions includes dozens of wooden houses, windmills, chapels and barns. The peasant culture is represented with craft demonstrations and folk ensembles.
St Sophia Cathedral


Located in Novgorod, Russia's oldest city, Saint Sophia Cathedral is situated within the grounds of the city's Kremlin. Standing 125 feet high and adorned with five spectacular domes, the cathedral is the oldest church building in Russia. Saint Sophia Cathedral features an array of ancient religious artifacts, including The Mother of God of the Sign, an icon that legend says saved Novgorod from attack in 1169. The cathedral's three famous ornately carved gates also date back to the 12th century.
Lake Baikal


Many travelers on the Trans-Siberian railway make plans to stop at Lake Baikal, the deepest and oldest lake on Earth. Lake Baikal holds around 20 percent of the world's fresh water. Located in Siberia, the 25-million-year-old lake is surrounded by mountain ranges. The lake is considered one of the clearest lakes in the world. Known as the Pearl of Siberia, Lake Baikal is home to several resorts, making the area a popular vacation destination.
Suzdal


Once the capital of several Russian principalities, Suzdal is the jewel of Russia's "Golden Ring," ancient cities that the country has preserved as living museums of Russia's cultural past. Those who wish to experience the best of Russia's historic architecture, full of onion-dome topped kremlins, cathedrals and monasteries, will find it in Suzdal. Dating back to 1024, the entire city is like a large open-air museum that transports visitors back in time.
Moscow Kremlin


The Kremlin is a must-see attraction for anyone visiting Moscow. Home to the nation's top governmental offices, the walled enclosure also houses four cathedrals built in the 15th and 16th century as well as several notable museums. The 250-acre grounds include the Armoury, filled with royal treasures of the past, and the Diamond Fund Exhibition, a collection of jewelry that includes a 190-carat diamond given to Catherine the Great.
Hermitage Museum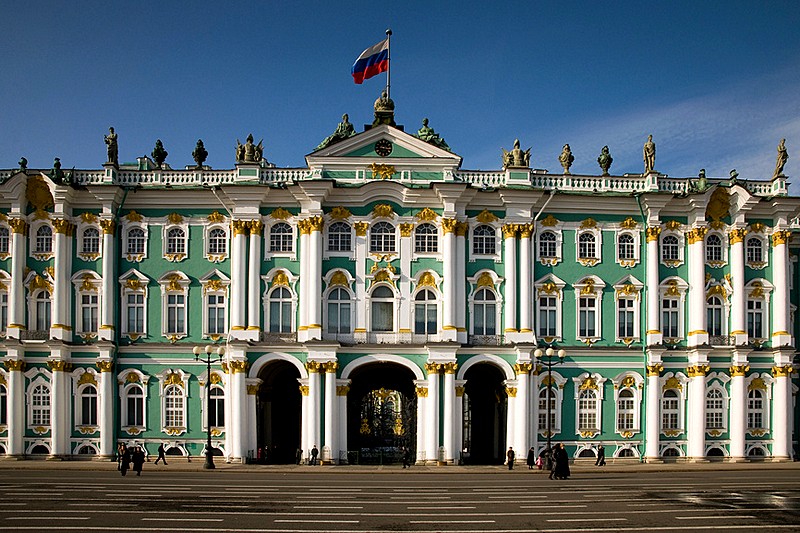 Founded in 1764 by Catherine the Great, the Hermitage Museum in Saint Petersburg, Russia is a massive museum of art and culture showing the highlights of a collection of over 3 million items spanning the globe. The collections occupy a large complex of six historic buildings including the Winter Palace, a former residence of Russian emperors.
Saint Basil's Cathedral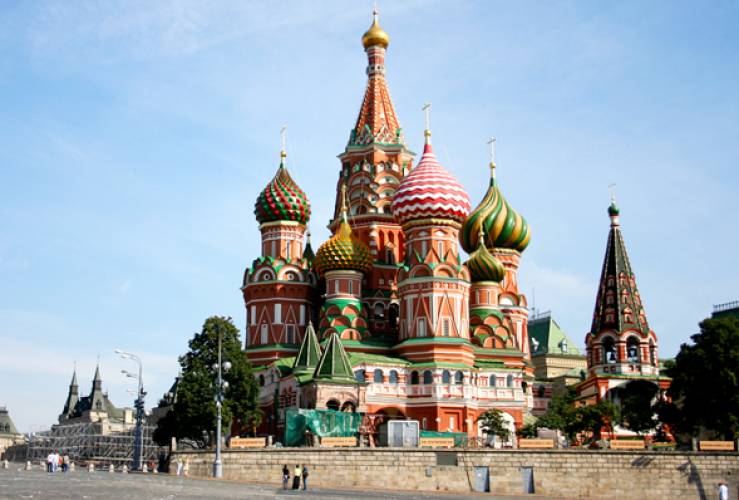 Built between 1554 and 1561 and situated in the heart of Moscow, St. Basil's Cathedral has been among the top tourist attractions in Russia. It is not the building's interior artifacts that attract visitors, but rather the cathedral's distinctive architecture. Designed to resemble the shape of a bonfire in full flame, the architecture is not only unique to the period in which it was built but to any subsequent period. There is no other structure on earth quite like St. Basil's Cathedral
Data Credit ; http://www.touropia.com/tourist-attractions-in-russia/